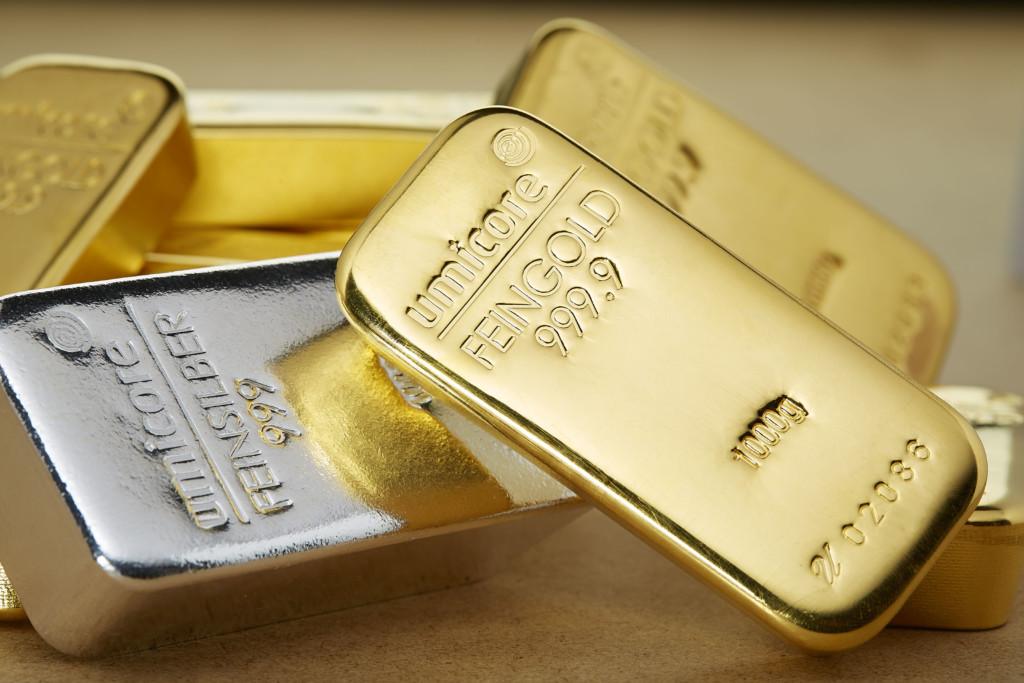 Gold and Silver Are Different As Investment Products, Silver Supply Facing Pressure
Investing News: Silver Supply Facing Pressure as Solar Energy Attracts Interest
Morgan Stanley: Gold vs Silver: 4 Key Differences You Should Know
Daily FX: Is It Time for Silver to Shine Brighter?
Silver Supply Facing Pressure as Solar Energy Attracts Interest
Bryan McGovern, Investing News, 3.4.2023
The global transition to green energy has sparked an increased need for alternatives to traditional fuels like oil and gas, and silver is going along for the ride due to its use in solar panels, which are playing a growing role in energy production. The white metal plays an important role in photovoltaic technology. "Silver powder is turned into a paste which is then loaded onto a silicon wafer," World Silver Survey states on its website, noting that PV is the top source of green electricity.
A 2020 report from the Silver Institute on silver's role in solar power shows that in 2019, 11 percent of total silver supply, or approximately 100 million ounces, went on to be used for solar energy demand. By 2020, PV ended up consuming 12.7 percent of the year's silver supply at 101 million ounces as both supply decreased and demand increased.
As demand from the solar energy sector places pressure on silver supply, some end users are increasing their thrifting of the white metal from solar cells or looking for alternatives to silver in PV modules. Thrifting is helping in the battle for silver supply, but it's only a small portion of the overall picture. Meanwhile, copper and aluminium are seen as alternatives to silver in the solar energy market, but they have shortcomings that reduce their viability.
Gold vs Silver: 4 Key Differences You Should Know
By Mark Robert Yosten, Morgan Stanley
Here are four factors to consider when investing in gold or silver:
Silver May Be More Tied to the Global Economy: Half of all silver is used in heavy industry and high technology. As a result, silver is more sensitive to economic changes than gold. When economies take off, silver demand tends to grow.
Silver Is More Volatile than Gold: The volatility in silver prices can be two to three times greater than that of gold. That volatility can be a challenging portfolio risk.
Gold Has Been a More Powerful Diversifier than Silver: Silver can be considered a good portfolio diversifier, but gold is considered a more powerful diversifier. Gold is less affected by economic declines because its industrial uses are fairly limited.
Silver Is Currently Cheaper than Gold: Per ounce, silver tends to be cheaper than gold, making it more accessible to small retail investors.
Both gold and silver can be purchased in a variety of investment forms:
Physical Metals: Unlike stocks and bonds, gold and silver can be purchased as physical assets. The metals would be held by a third-party depository, though investors can also store it themselves.
Holding bars and coins can have downside. Investors often pay a premium over the metal spot price due to manufacturing and distribution markups. Storage and insurance costs should also be considered.
Exchange-Traded Funds: ETFs have become a popular way of investing in gold and silver without having the responsibility of storing a physical asset. But investing in an ETF doesn't give investors access to the underlying metals. Also, some precious-metal ETFs are taxed as collectibles and don't benefit from lower long-term capital gains rates.
Mining Stocks and Funds: Some investors see opportunity in owning shares of companies that mine for gold and silver, or mutual funds that hold portfolios of these miners.
Is It Time for Silver to Shine Brighter?
By Nick Cawley, Daily FX, 10.4.2023
Silver is continuing to benefit from the current economic backdrop as sticky, global inflation worries and recessionary fears continue to swirl. These worries are likely to remain in the coming quarter, and the price of silver could continue to move higher.
The daily chart shows silver's positive performance since mid-March with strong rallying tendency. The CCI indicator is currently showing silver as overbought so a period of consolidation may be required before the next leg higher.
The silver /gold ratio also shows silver underperformance against gold since mid-December 2022 with only the recent rally breaking the pair out of the downward channel in the last couple of days. The spread pair are also in overbought territory so as above a period of consolidation may be seen in the short term.
While both charts show the current move higher to be potentially overdone, both setups look positive for silver not just to move higher but for it to also outperform gold as well. The next three months may see silver shine even brighter.